CLOSE MORE DEALS
Accelerate Your Business with Advanced Post Lead Generation
Top Realty Space is designed to work along side you without the high marketing agency fees and advertising costs, because you now have a reliable system that can generate, educate, and qualified ActiveLeads for any pre-construction project you have.
Connect to the right leads at the right time
Qualified ActiveLeads Only
Start connecting with our ActiveLeads™ instantly without any upfront cost or high agency fees. You simply pay for the results. The best part is, you choose how many ActiveLeads you would like to connect with.
Unleash the power of your Calendar with Scheduled Calls
Without any efforts, our ActiveLeads will schedule appointments with you or your team in order to move to the next steps.
Delightful User Engagement For Better Response
Let us handle the lead generation and post lead engagement without you lifting a finger. Our process is proven and it brings much higher conversion rate than the traditional online lead generation and lead followups.

Stop Dialling. Start Closing.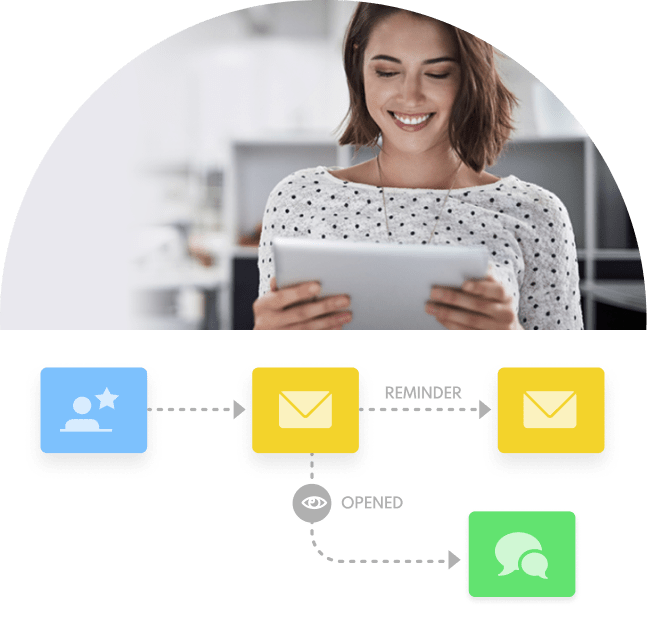 INTEGRATED CRMs
Integrate with your favorite CRM & Email automation tool you're already using.
Don't have a CRM System? Nothing to worry about, because our ActiveLeads will be available for you in a simple to use CRM without any addional costs!
FIND OUT
How Many ActiveLeads Do You Need to Close The Desired Number of Deals?
Thank you! Your submission has been received!
Oops! Something went wrong while submitting the form.
See Results
Don't Just Take Our Word For It...
"Submitting worksheet for 02, 03 and 05. She wants a floor with high view, also has friend to buy 2 more suites"

– Mimi Shew
Sales Representative
"Great contact! John is looking to purchase to 2 bed unit for his daughter graduating from college. Possibly looking to list property as well."

– Alon Mizrahi
Sales Representative
Agent Photos are placeholders and are for presentation purposes only
WE SPARK THE CONNECTION
YOU OWN THE CONVERSATION
Book A Demo